The sound station phones can have incoming calls automatically forward to a different number. This can be handy for a quick setting that does not need to go through support, but probably should not be used long-term, since it can be confusing to other users of the conference phone, and relies on your local internet to be up and working flawlessly.
If you are trying to set up the conference phone to always call a different number during lunch, for example, dial 0 to get support and ask us to set it up, and we can do it with an automated time condition at the PBX side. This means that you don't need to mess with it every day.
If you find a phone that is constantly forwarding calls to some other number, and support says that nothing is doing it server side, then that probably means that someone set up forwarding at the phone. Here's how to change that:
On the SS5000, there is an animated icon in the upper left corner of an arrow bouncing off a line... I think this is supposed to indicate that incoming calls are getting redirected or something like that... In the upper right there would also be a more useful message that it is forwarding to a particular number: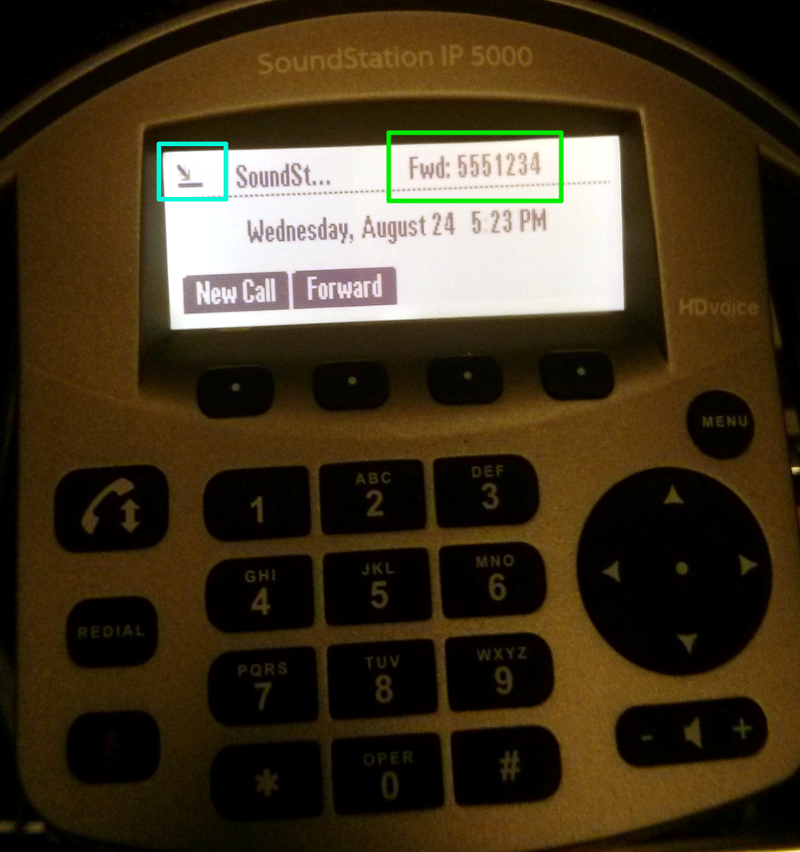 If you hit the button labelled "Forward", you'll get a menu about the different forwarding types. Use the arrows to select the one that is Enabled and hit Select.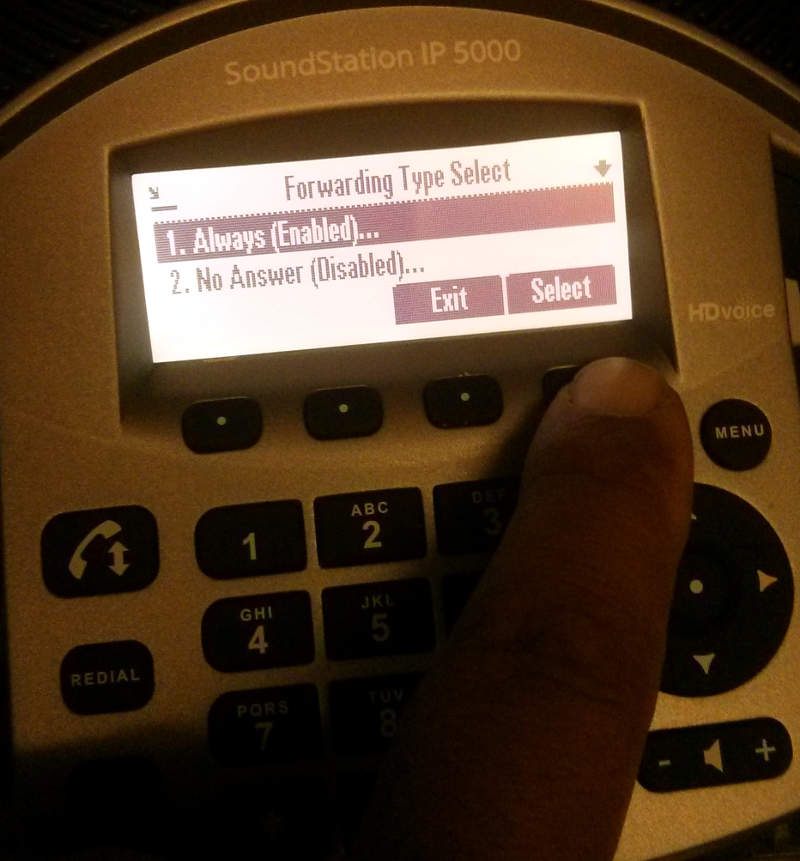 From here you can hit Disable.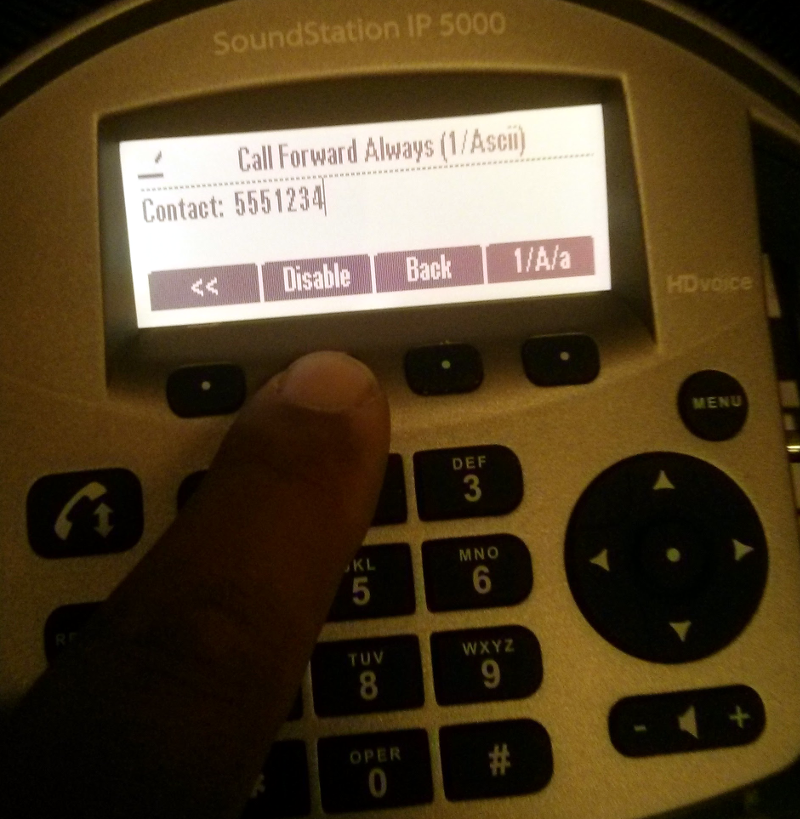 Now the animated icon on the top left should be gone, the forwarding message in the top right should also be gone. And the phone will ring when you call it.