The User Portal is an online resource that lets you check voicemails and adjust settings.
To log in, you will need your local extension and your voicemail password. Your extension is usually displayed on your screen.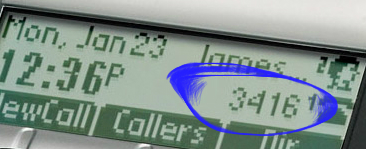 To access your user portal, open up your internet browser and type your portal address, replacing 'mycompanyname' with the name of your business.
mycompanyname.itel.com/recordings

For example, if your business is called "Acme Inc.", your address would be acmeinc.itel.com/recordings
If you have any trouble, contact support to ask for your unique user portal address.
If you get a popup that looks like the following, enter your main phone number as the user and 'itelpbx' as the password.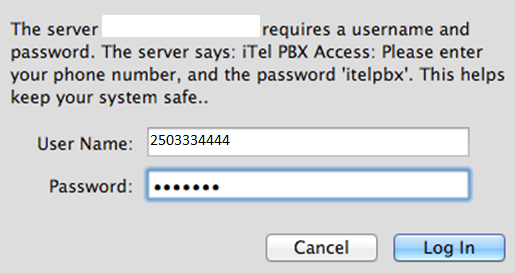 Once you get to the following Login screen, enter your local extension and your voicemail password.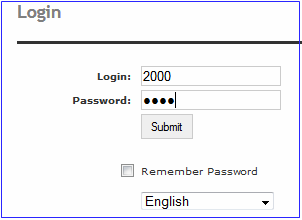 NOTE, if you get your password wrong too many times, you may get locked out. Just put in a support ticket if this happens.
Click here for more User-Portal-related articles