First download Acrosync from
https://acrosync.com/windows.html
Or use the provided Acrosync client licensed by iTel. After you install the program, run it. You should see a screen similar to this: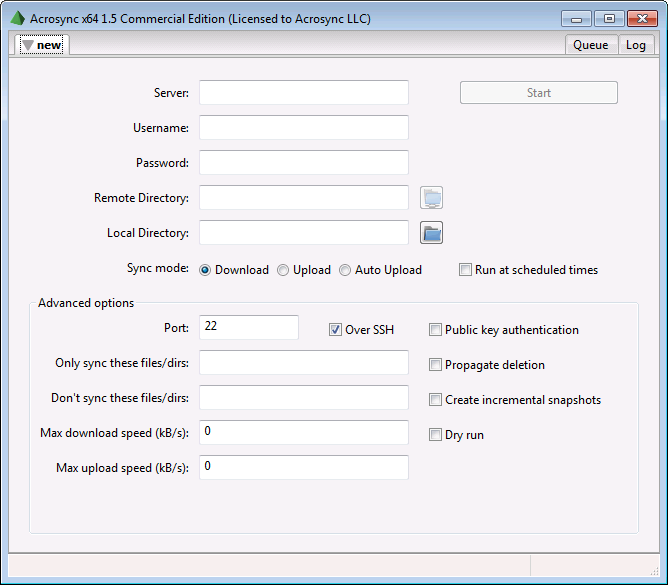 Server is sync.itel.com
Username is (your username).(organization code)
Password is provided to you in the welcome email
Remote Directory is a directory of your choice. Usually each machine will have a directory of it's own.
Local Directory is the directory you wish to backup. This is usually C:\
Sync Mode should be Upload, until you need to recover lost data. You can also easily set up automated backups by checking Run at scheduled times. Auto Upload will upload as soon as Acrosync notices any file changes in the source directory.
Advanced options should stay as pictured. Select Create Incremental Snapshots if you want to store multiple revisions of your data.